<! ------------------------------------------------------------------------------- START OF TOP>
Test page... for testing web stuff
h3
---
<! ------------------------------------------------------------------------------- END OF TOP> <! ------------------------------------------------------------------------------- START OF LEFT COLUMN>
JJ Spotter Pack Files
Links
Setup Sites
Utilities | Add-ons
Media
DWTV - Your off-topic and irrelevant dose of my favorite songs at the moment
---
May 16, 2009 - iRacing.com partners with NASCAR. Here's the press conference


---
Featured Links
---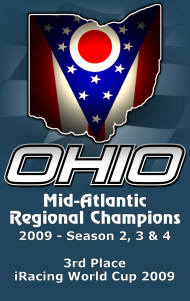 <! ------------------------------------------------------------------------------- END OF LEFT COLUMN> <! ------------------------------------------------------------------------------- START OF CENTER COLUMN>
Project Overview
This is a test


Project History
This is a test


Distribution
Please do not post these file on a website, or use them in another project for this sim or any other sim. Blah, blah, blah, the usual wishes from any artist or creator of things.


JJ Spotter Pack for NASCAR Racing 2003 Season
Until I come up with a visually pleasing way to incorporate both projects on the home page here, I've moved all the NR03 stuff to its own page. Click here to go there.


---
Latest Site News
3/25/10


JJ Spotter Pack v5.01 Ready
After running some races with version 5.00, I heard some things that I didn't like, things that weren't queuing up where I thought they were going to get queued up, a renegade old spotter file still in there, and various other nit-picky things that I didn't notice while making it. I cleaned up what I didn't like, so I guess it's ready to roll... for now.


---
3/21/10


JJ Spotter Pack v5.00 Released
No minor update to this one, my friends. The JJSP has gone through a substantially partial overhaul that leaps it into the year 2010. The most noticeable and major change is that for the first time since the JJSP was born, Chris Osborne is no longer the spotter. Taking over the spotting duties will be Earl Barban, the present-day #48 spotter. That move happened more than 3 years ago, it just took me a while to catch up and finally bring this thing up to date.

Besides the spotter being completely replaced, I threw in some new stuff for Chad as well. All in all, I'd say that this is one of the most significant updates to the pack since its humble beginnings 7 years ago. See below for detailed instructions on how to install it.

Note #1a: I couldn't fully test everything in a racing environment since obviously certain things only get queued up in certain situations. I did run it in a couple races today and nothing exploded, so that's promising. Even so, there always stands a chance that certain things might sound a little out of place. If I hear anything odd, I'll touch it up. As always, defer to any on-screen race control instructions for black flags, pacing order, fuel remaining info. etc.

Note #1b: There was some dialog that I had to throw into some places because I don't quite have what I'm looking for yet. They still kinda fit the situation, but they're more or less placeholders until I get something better. More updates will certainly follow.

Note #2: Q) In a nutshell, what's the difference between v4 and v5? A) Spotter Chris is gone, spotter Earl takes over, and some amount of other changes to Chad's dialog.

Enjoy. Check back every now and then, or follow DWarehouse on Twitter, to know whenever any updates get posted.

---
3/2/10


Slight Overhaul Planned
It pains me a little to say this, as I've gotten so used to hearing Chris Osborne's voice, but I believe that the next version of the spotter pack will have Earl Barban as the spotter. Earl replaced Chris on the #48 team to start the '07 season, so at least this thing would be accurate for the first time in 3 years. Everything that doesn't change gets stale, so this might be a good thing. I would have done it earlier, but yes, I was lazy. Anyway, that's the plan going forward.

I don't plan to axe old "Crazy" all together. I've got a lot of processed sound, so it's easy enough to plug him in like I've been doing. The ultimate plan is to offer 2 spotter packs... one with Chris, and the other with Earl. As for Chad, I might just copy his stuff between the 2 so he'll be the same. Or I might mix him up on both as well, it depends on how ambitious I get.

As for a time table, I don't know, I honestly haven't started yet, but I expect it'll be done during this iR season. I have a lot of sound on Earl, I just haven't processed any of it yet because I didn't think I was going to use him. But I'll get to it. I'll tweet, or twoot, or whatever you call it whenever I get it done.


---
11/6/09


Follow DWarehouse on Twitter
I've always thought that anyone who uses Twitter is a tool. Reality- you have self-esteem problems if you want anyone to know what you're doing, and you have arrogance problems if you believe that anyone actually cares what you're doing. So.... FOLLOW US ON TWITTER! I want you to know what's going on, and I know that you want to know what's going on!

I'm only going to bother tweeting whenever there's something major happening with the JJ spotter pack. Maybe a progress report if I think that it's news-worthy, but mainly just when there's an update posted for the pack. That's why you come here anyway, right?

So click on the Twitter logo in the upper right, and follow along at http://twitter.com/jjspotterpack



---
The Latest Spotter Pack
(188 files, 1230k)
Installation instructions (Win XP)


Extract this zip file into your \\iRacing\sound\spcc folder.

It will create a "Jimmie Johnson Spotter Pack v5.01" folder, and everything will be extracted to the right places within. When extracting, make sure you have the option ticked to use folder names. Otherwise, everything will get dumped into your \\spcc root folder, which isn't what you want.

When all is well, the following folders will have been created;
\\iRacing\sound\spcc\Jimmie Johnson Spotter Pack v5.01
\\iRacing\sound\spcc\Jimmie Johnson Spotter Pack v5.01\fuel
\\iRacing\sound\spcc\Jimmie Johnson Spotter Pack v5.01\paceorder

After that, launch the sim and go into the Sound options and select "Jimmie Johnson Spotter Pack v5.00" from the voicepack dropdown list. You'll have to restart the sim before it will be used.

For even more detailed instructions, along with pictures!, Click Here


<! ------------------------------------------------------------------------------- END OF CENTER COLUMN> <! ------------------------------------------------------------------------------- START OF RIGHT COLUMN>